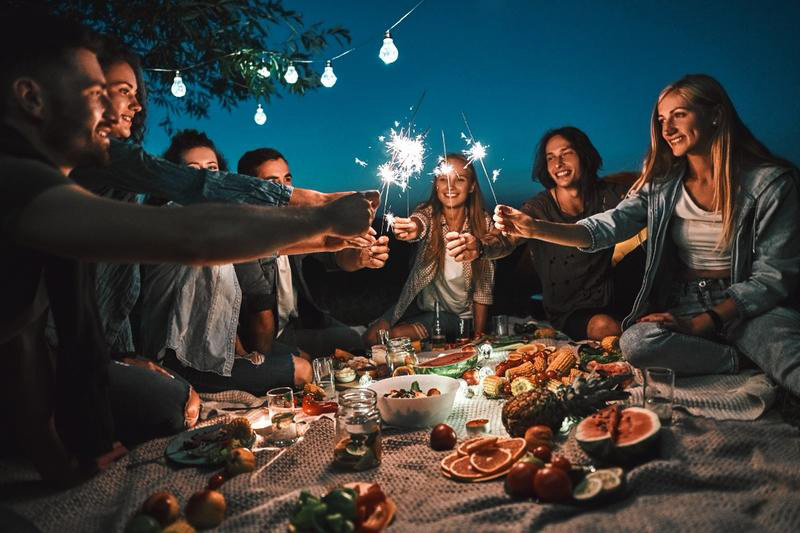 Restaurant and bar
Young and dynamic staff
Pay beach (BaBa Beach) and free beach 50 meters from our entrance
Tennis and soccer for boys
Playground and jumpers for children
One toilet unit
Electric shuttle service inside
BaBa Glamping, with its 80,000 sqm of park, offers ample possibilities to those who want a tent pitch.
All pitches have free access to electricity and are equipped with 2 comfortable armchairs and a table. You will find a common sink nearby.
We have created an orderly and quiet area (on gravel), in a panoramic position with sea view, 500 m from the beach and served by our internal shuttle. The pitches are 30 sqm and in each of them you will find a table and 2 comfortable armchairs shaded by our trees and with a breathtaking view, you can enjoy the tranquility of the nature that surrounds you!
Within your area you can set up only one tent and if you want also a shading gazebo.
Details
There is a toilet unit with hot showers (recently renovated) which is a maximum of 50m from the various pitches.
We also have a picnic area equipped with two large tables with benches not far from the tents area, about 300m.
We always guarantee availability for 2/3 seater tents. For large tents we recommend booking.
We accept customers until 20:00 (with some exceptions if agreed in advance).
Upon your arrival you will be given one free token per person per day for the hot shower. In the office you can buy extra shower tokens for 50 cents. and bus tickets to Alassio and Albenga.
For a comfortable stay you will need to bring:
An extension cable (minimum 10 meters)
An industrial outlet
Insulating mats (a compressor to inflate any mattresses)
You can cook using glamping stoves and electric camping equipment